Publications & External Resources
Available on Paperback & Kindle
Add a subheading
Are you ready for a paradigm shift in project management?

Too often in standard project environments, stagnant process models leave project managers in a maze of unscalable walls. These obstacles are often the risks, fluctuating resources, or surprising communication issues that project managers face every day. An AI software agent can adapt, providing a necessary road map and easy navigation for increasingly more difficult projects.

The Self-Driving Project demonstrates how a data-driven approach and the latest concepts of AI technology can dramatically improve project performance. These software tools are available now and can change your organization's strategy on how to deliver projects.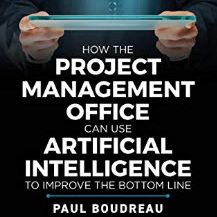 Available on Paperback & Kindle
Artificial Intelligence is finally making its way into project management and the challenge is to take advantage of all the benefits and avoid the pitfalls. In a highly competitive industrial environment, the PMO is in an ideal position to understand, adopt and optimize AI tools for project management. The PMO can align corporate objectives to the new technology and vastly improve the bottom line.This is a both a practical guide and visionary description of how AI will disrupt project management and how the PMO can harness this capability to create a substantial competitive advantage for the organization.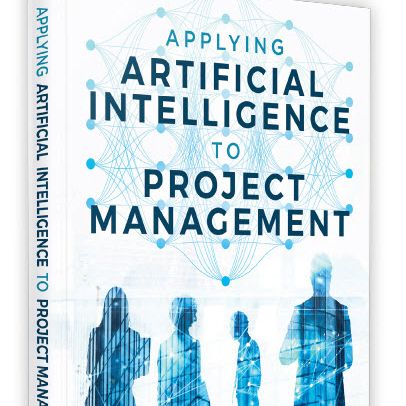 Available on Paperback & Kindle
Author Paul Boudreau shares the keys to project management success using a modern approach: artificial intelligence. Within the pages of Applying Artificial Intelligence to Project Management, Boudreau describes five AI tools in concept and how they apply directly to project success, as well as the strategy and method to use to purchase and implement AI tools for project management. Understand the difference between automating a task and changing it by using AI. Discover how AI uses data and the importance of data maintenance. Learn why projects fail and how using artificial intelligence for project management improves project success rates. Read project management success stories in one of the best business books on machine learning, and prepare to leave behind that 50 percent project success rate for one that's 95 percent or higher.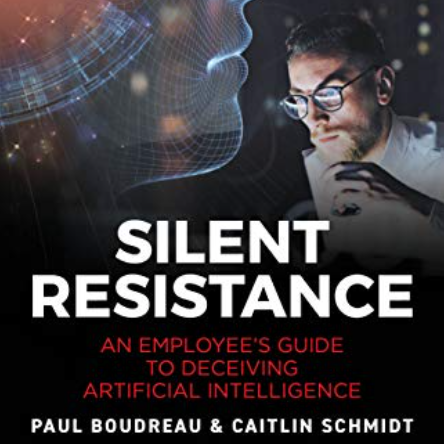 Available on Paperback & Kindle
With the rise of new artificial intelligence technology in the workplace, the importance of keeping your personal and private information safe is at an all-time high. Employees must learn how to take control of their destiny as they're confronted by the artificial intelligence (AI) revolution. Although some people may have the option to become invisible and "go off the grid," the vast majority have no alternative but to earn a living in the professional world. As AI becomes more integrated into the modern workplace, employees must find effective ways to make sure they're afforded privacy and security. In this practical guide for contending with AI on the job, authors and business professionals Paul Boudreau and Caitlin Schmidt reveal the dangers of surveillance for employees. With their recommendations and strategies, you'll discover easy-to-implement deception plans for AI. You'll learn to manage your own data and discover techniques to avoid the obtrusive eye of AI-based surveillance.
External Resources
Project Management: General 
Project Management Institute (PMI) 
Project Manager.com (Informative video content)
Basic Video explaining 10 Knowledge Areas 
Quality Management 
Deming Institute  
ISO 9000 information 
Human Resource Management 
Myers Briggs Foundation 
Assertive Communication Tips 
Procurement Management 
Project Manager.com info on Procurement